Special!
2 in 1 Holiday Package
Bring a friend, even better… bring your family. Put down your rifle and come experience bow or crossbow hunting in a big 5 game reserve, South Africa.
7 Nights/8 Days - $6,900 for 2 hunters

Included:
4 nights bow/crossbow hunting Accommodation, meals prepared by your personal chef, professional hunter, pick up from OR Tambo international airport. 2 x Blue Wildebeest Bulls
2 x Blue Wildebeest cows
2 x Impala rams
2 x Impala ewes
2 x Warthogs
Transport to Kruger National Park 3 nights accommodation in Phalaborwa town Full day Kruger National Park safari, full day visiting a wildlife rehabilitation centre and visit ''Jessica'', the hippo Plus a cultural village tour with your personal guide.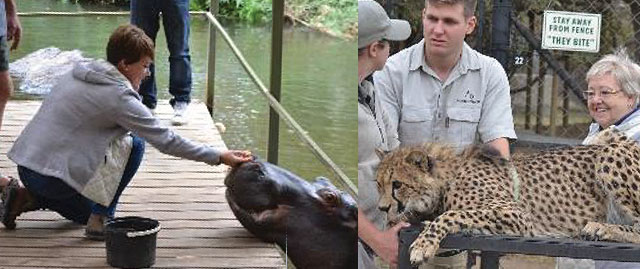 Excluded:
All Flights (Departing airport – Phalaborwa airport – SA Airlink). If you don't want to fly back to Johannesburg, a transfer fee will be charged at $500 per group.
Tips, Curio purchases
Once off administration fee per hunter - $200
Crossbow hire - $50 per day
Children under 12 - $60 per day
Observers 12+ - $120 per day
VALID FROM 1 Oct 2018 – 28 Feb 2019